BODY & PERFORMANCE





official performance website:

https://dislodge.space/Main



DISLODGE
(2019-ongoing)
is a performance by Matty Davis and Eryka Dellenbach that critically examines power and difference. Both animate and inanimate bodies exert, sustain, and absorb vectors of force that activate precarious psychological and physical structures. Pivoting around one anothers' vulnerabilities, Davis and Dellenbach are cast into realms of sensation that push the limits of empathy.

Desire—to be vulnerable, to go deeper, to be supported, to be radically free—engages a promise that must be continuously reinstated, trusted and fulfilled, or broken from one moment to the next.

Dislodge carefully pits rigorously tuned choreography against improvisation, rendering the latter as a an urgent and fragile frontier for human freedom and expression. A sparse collection of objects—inlcuding a Civil War-era cannonball, a molten and recast ball of lead, a plank of wood from the Park Avenue Armory's original floor, and a glove altered to fit Davis's maimed right hand—hold contextural residues of trauma and transition that are refracted by manner and gender, as Davis and Dellenbach take them--and one another--in, hold them, transform them, and let them go.







WOOD BONE MILL
a performance work originally by Bryan Saner & Matty Davis, taking place over each of the seasons between 2017-18 at Bryan's home in Chicago. In July 2019, the work expanded to incorporate architectural elements sourced from Atelier Bow-Wow's Piranesi Circus installation at the Chicago Cultural Center, as well as performance by Eryka Dellenbach & Sara Zalek.






NIGHTSHADE
Song & Film by Maren Celest (CHI)
Dance by Eryka Dellenbach
Chicago, 2019



Click for more information on NIGHTSHADE & our process




16mm Films by Muyassar Kurdi (2017-2020)

Vast Geographies (2020, upcoming premiere)

Roulette Intermedium



Field Dances (2019)
"...a 16mm dance film ruminating on space, scale, micro-movements, and anatomy, featuring movement by Kurdi and Eryka Dellenbach with music by Ka Baird."

Film by: Muyassar Kurdi
Performance: Eryka Dellenbach & Muyassar Kurdi
Cinematography by: Muyassar Kurdi & Eryka Dellenbach
Lighting by: Eryka Dellenbach

Screenings:
Spectacle Theatre, NYC
KET, Athens Greece
Areté Gallery, Brooklyn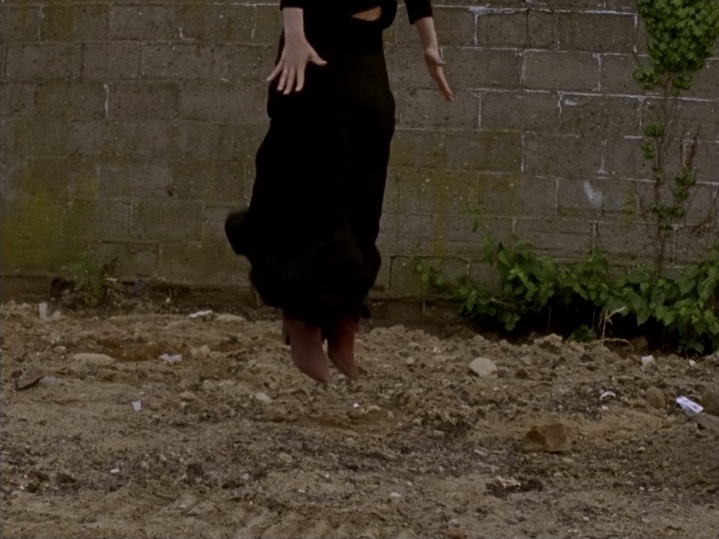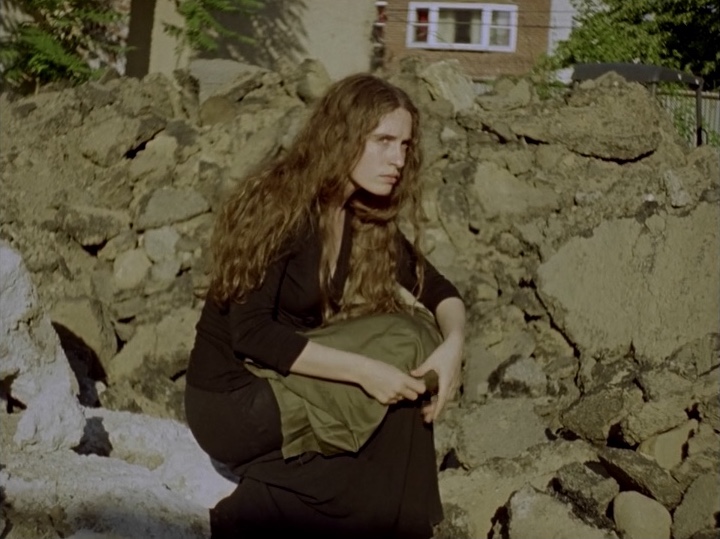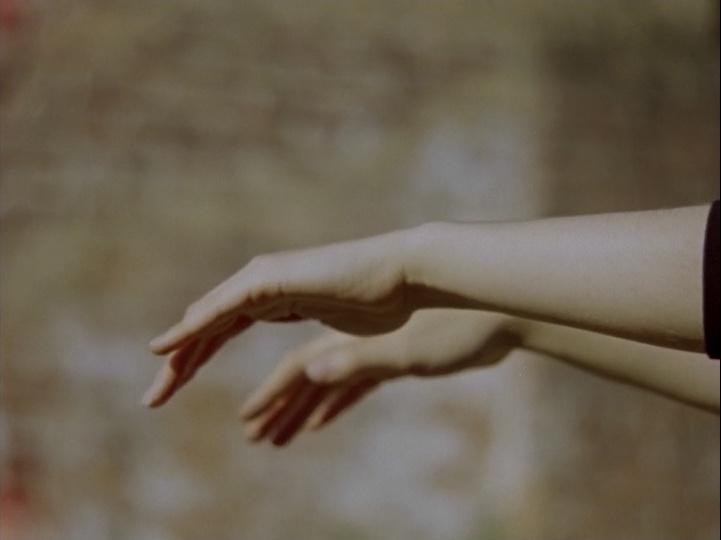 A Song for Many Women (2018)
"I created a 16mm short movement film in 2018 called "A Song for Many Women" – which is part of my 16mm trilogy that will be presented at the exhibition – performed by my collaborator, Eryka Dellenbach. It was largely inspired by Audre Lorde's poem, "A Song for Many Movements," dedicated to the South African freedom fighter Winnie Mandela. I originally read the poem in her book Sister Outsider, on the topic of "Transformation of Silence into Language and Action."

I included a many-layered solo voice piece. I created the image and sound separately but alongside each other, and combined them later in the editing process. It was a fruitful experience to see how the movement and voice effortlessly related to one another. Recently, I provided voice scores and graphic scores to my collaborator to inform her movements. This was part of the process for my most recent untitled 16mm film work that premieres in the spring of 2020, as part of my Roulette Intermedium commission. " -Muyassar Kurdi,

National Sawdust interview



Screenings:
Anthology Film Archives
Zaratan - Arte Contemporânea, Lisbon Portugal
nariz entupido, Lisbon Portugal
Salao Brazil, Coimbra Portugal
Oficinas do Convento, Montemor-o-Novo Portugal
Teatro do Calafrio, Guarda Portugal
Spectacle Theatre, NYC
Areté Gallery, Brooklyn